THE FUTURE-PROOFED STORAGE SYSTEM
Twenty-one sizes, all with the same height measurement, guarantee flexibility and uniform appearance.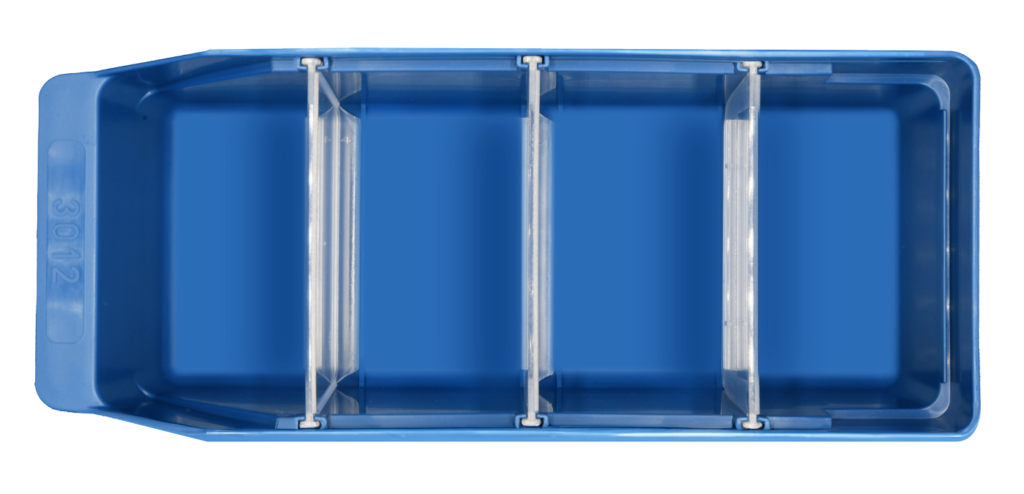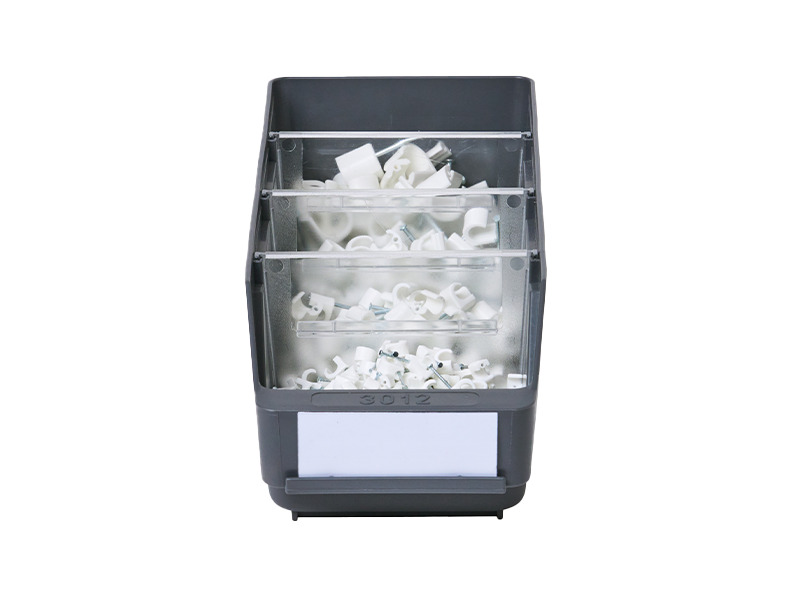 Optimal overview through bevelled front side and transparent dividers.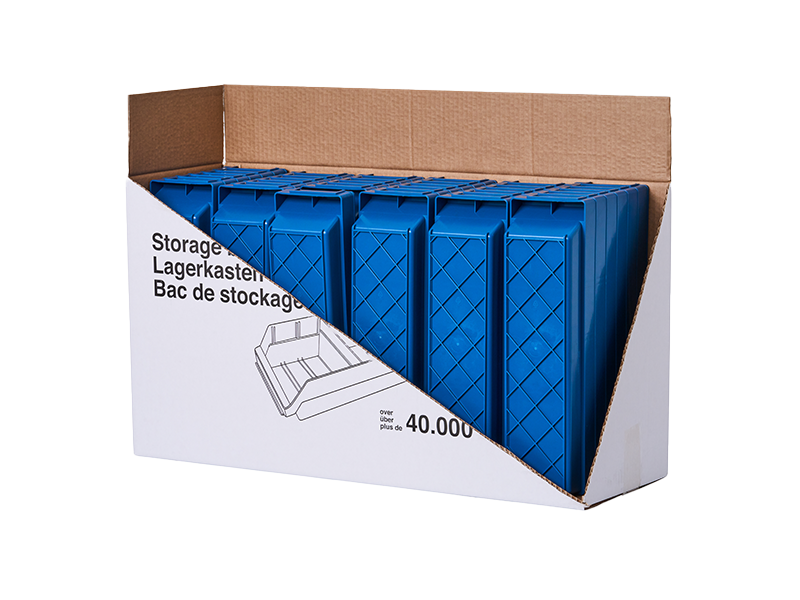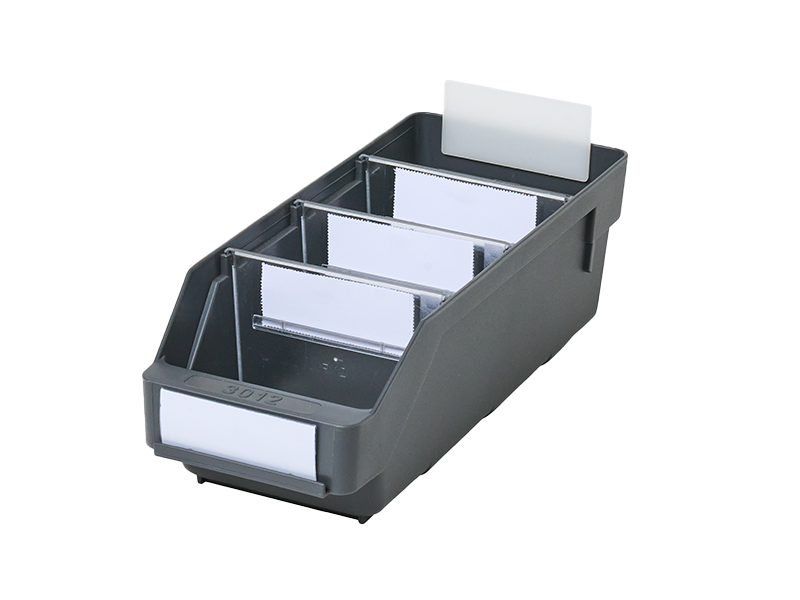 Drawer stops enable mounting in sloping shelves.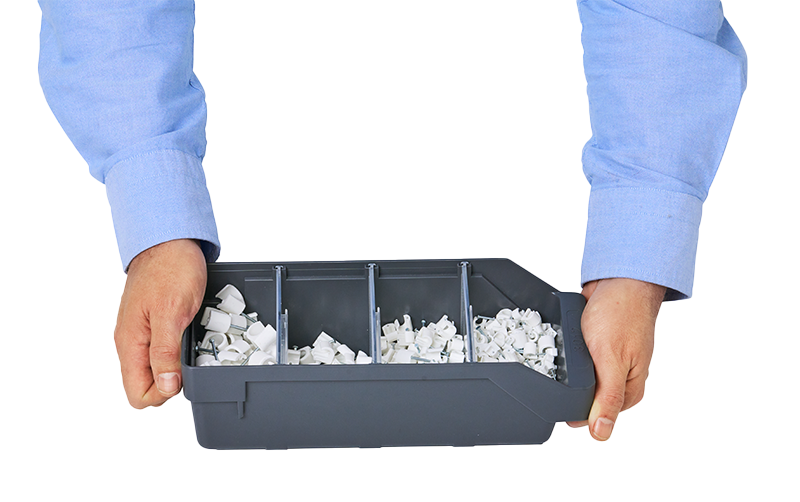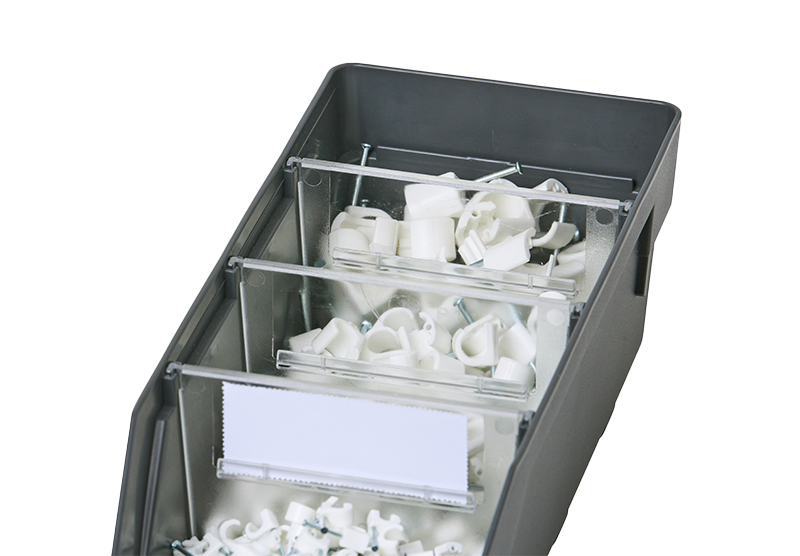 Scooped dividers facilitate access and overview.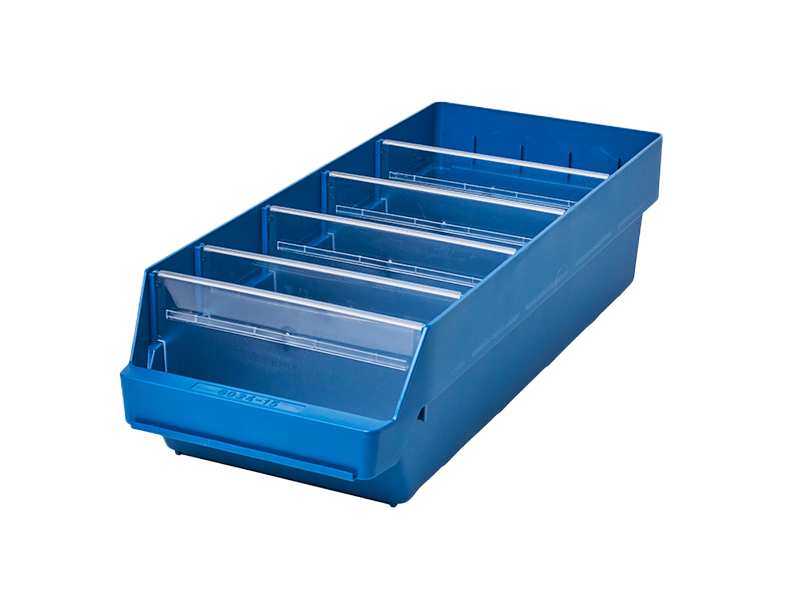 Smart front divider for maximum use of volume.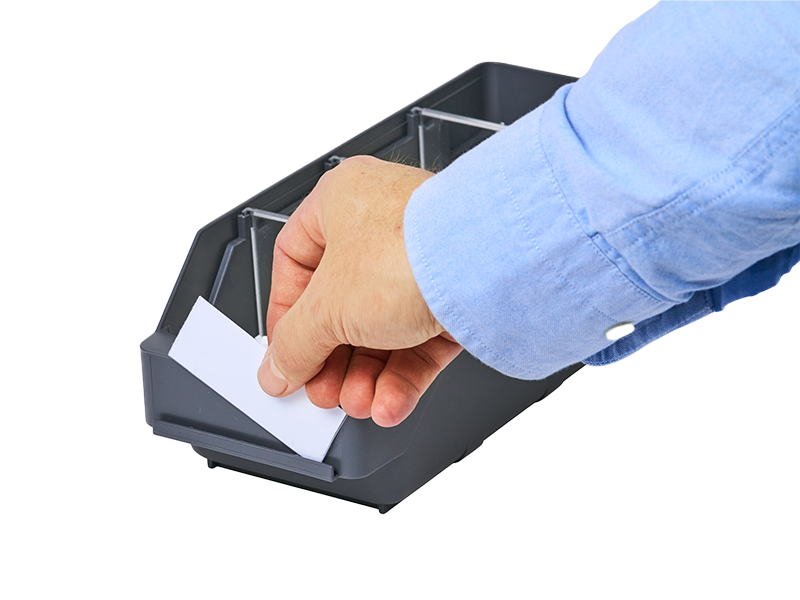 A wide array of label sizes.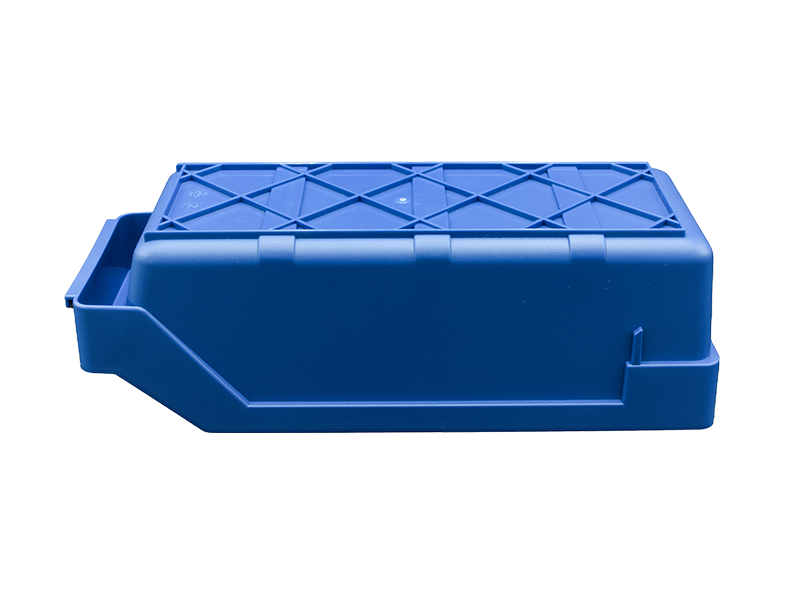 Reinforced bottom and profile fitted for automated storage systems.