Organize your life and save space!
Storage bins for all your needs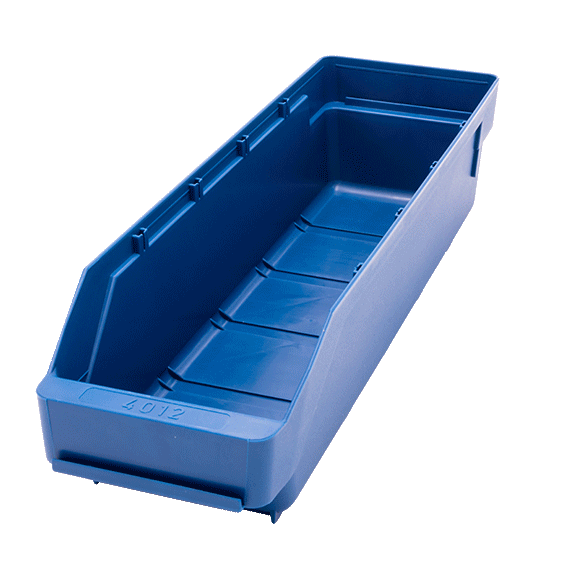 Design and features to make your life easier
With 45 years of experience in the industry and an expanding global presence, our customers trust us to provide efficient and effective storage solutions tailored to their needs.
Small parts storage made easy
Stemo offers products which makes organizing and sorting easy. Our beloved small parts storage bins are available in a wide array of shapes and sizes, all in a coherent appearance. The easy and practical storage bin is well-suited within health care, schools or in the production industry – to only name a few areas. The storage bins are customizable with dividers and other helpful accessories to create the best available conditions for all your sorting needs.
Our plastic storage bins are created to facilitate and simplify. With their open front, it is easy to find what you are looking for and access it with your hand to pick it up. Our small parts storage boxes are designed to be placed next to each other, making it possible to create a sturdy structure on a shelf or in a cabinet. Label the boxes and use our plastic dividers, and you have a hard-to-beat sorting setup.
The products are of high quality and can withstand everything from industrial environments to healthcare. The storage bins will withstand the test of time and become a faithful feature in the business.
The storage boxes from Stemo are available in a variety of colors and designs, with something for your specific needs.
Interested? Check out our entire range of products.
Sorting smartly with out storage boxes
It's always a good idea to influence what you can to achieve the best possible productivity and efficiency. With the help of a well-thought-out sorting solution, the workflow goes much smoother, while also improving the working environment. With storage boxes from STEMO in your operation, you can create a clear and simple framework for your sorting. Our plastic storage boxes are equally suitable in the industry, as in healthcare or the workshop. The durable material and the smart shape make the storage boxes both durable and easy to use.